Gibbs Law Group has been representing veterans for many years prior to the 3M defective earplug lawsuits. For example, we represented Steve Cooper, for whom we helped secure a successful verdict. He wanted to share his story to help others feel confident in their choice of our firm to represent them.
Meet Client and Veteran: Steve Cooper
A military veteran, college professor, and businessman, Steve Cooper served in the Army for almost 18 years and was honorably discharged in 2007. As a veteran, Steven Cooper sought treatment at the Carl. T. Hayden VA Medical Center in Phoenix, Arizona. He had difficulty being seen by a doctor there because the VA repeatedly rescheduled or cancelled appointments.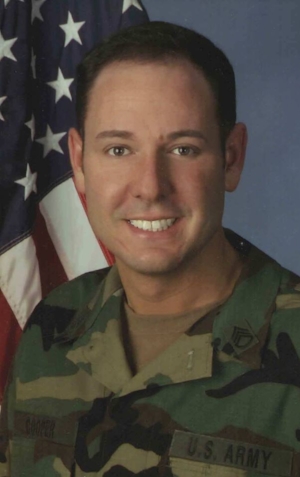 When Steve was finally seen by a nurse practitioner, his prostate exam showed abnormalities. But the nurse practitioner ordered no further testing, did not refer Steve to a specialist, and advised no further treatment or follow-up.
A year later a doctor at the VA diagnosed Steve with terminal stage 4 prostate cancer. The VA did not recommend any treatment but advised him to seek hospice care. He was forced to seek treatment outside of the VA to find another doctor who was able to treat him.
Working with Gibbs Law Group and Patton Mosier, Steve sued the VA to recover damages for his injuries, pain and suffering, and substantial lost wages resulting from the lack of proper medical care and diagnoses. The lawsuit alleged that if Steve had been properly tested and treated at the VA in the years leading up to his diagnosis, he would not have suffered extensive injuries — including incontinence, nerve damage, frequent pain, loss of bone density, hip and pelvic fractures, growth of breast tissue, and impotence.
A Successful Case for All Veterans
In Steve Cooper's federal court case, Judge Michelle Burns read her findings on March 6, 2017: the VA nurse practitioner was negligent, and Steve's cancer would have been curable if the VA had diagnosed it at the time the nurse detected abnormalities in his prostate exam.
After Gibbs Law Group's and Patton Mosier's successful advocacy, the court awarded Steve a significant verdict for his pain and suffering. Despite this payout, Steve must endure medical treatments for the remainder of his life – which was estimated to be only five years at the time of the trial.
Steve's case and his advocacy helped spur Congress to pass the MISSION Act, which is aimed at improving the quality of care at VA facilities. Senator Jerry Moran called the Act "the single most transformative VA reform legislation in 30 years."
A Strong Endorsement for Gibbs Law Group: An Interview with Steve Cooper
Q:
You interviewed several law firms to represent you in your lawsuit. Why did you select our team ?
A: [W]ith other law firms I was quickly assigned to a paralegal who I was expected to have all my conversations with [and] the response time was so slow, even when working directly with the lawyers.
[A]ny time I was confused or didn't understand something, the whole team did a fantastic job helping me to understand all the parts of the process I wasn't aware of.
Q:
Were you satisfied with the communication and responsiveness to your questions throughout your case?
A:
Yeah, when I look back on the whole process and working so closely with your team for a year, never once did an email or text go unanswered. I always knew where we stood on every situation. Communication was fantastic.
Q:
What stands out to you about your experience?
A:
Literally, I wake up every day and I am grateful I am alive, I am grateful for my doctors, and then I am honestly grateful to [you] for winning. Not only has this case changed our lives, but this case has gone all the way to the White House. I have had the president and vice president talking about my case. My case has created future legislation that was signed into law and is really changing lives. I am not joking when I say how grateful I am to the whole team for their hard work. Because we had to win, there was no other option.
…I look back on my life and I have been able to do some amazing things. I have been involved in some cool situations. But working with your team has been one of the highlights of my life. To be able to shed light on this injustice and to be able to bring about change for the future is incredible.
Q:
How likely would you be to recommend us to a friend or colleague?
A:
Without reservation, I would absolutely recommend the firm.